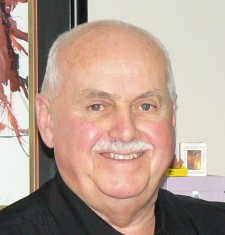 Eric Filmer
Board Member
Board Member
(08) 8521 2015
الإشارات اليومية خيار ثنائي Eric Filmer lived on a farm in the Barossa Valley prior to moving to Gawler where he has lived for the past 45 years. He is married with two adult children and four grandchildren. He worked in the Transport and Logistics industry beginning as a truck driver with Mayne Nickless Ltd then moving to SA Brewing Co and then to Scott's Transport taking on roles of Senior Management and Company Director.
أفضل الطرق لصنع المال
ما هو سوق الفوركس Eric has been an active participant in various charity organisations including Gawler Lions Club, Gawler Cancer Council including Biggest Morning Tea and Gawler Quality of Life Foundation and he has been a board member of the Gawler Health Foundation since 2014.
دورة تدريبية بالفوركس